Episode starts with gunjan says to herself, how will i make another cheque. Ranveer denotes every detail on cheque and if he will ask on bank. Bansuri and
simran
chooses necklace and
simran
mother taunts on bansuri about necklace that choose only one necklace otherwise your
mother in law
pocket will not allow. bansuri says to
jeweller
that make bill seperate. You know balwant ji.
Simran
mother again
does
planning and says, my
simran
does
not believe in making boyfriend and we are happy that you are understanding the feeling of my daughter.
Gunjan see that sahukar's dacoits came and gunjan then remind his previous
incident
.
Veera see
simran
is going in alone place. Veera says, i dont want to come into this matter. In evening, veera says i will inform to
simran
that this place is not secure.
Simran
meet with his boyfriend and she makes plan to exploit baldev and his family. Veera says to her, if i will tell about him to everyone then nobody will accept my wording. I will think something else.
Simran
reaches at home. Bansuri ask, where were you gone?
Simran
says, i gone to buy something from shop. Then i go to temple and got a pure thread. Bansuri says, where is thread.
Simran
says, it was here then after
sometime
she shows thread.
Baldev reaches at home and denies to tied thread in his neck.
Simran
says, i have thread and on one side, my husband and on another side, my boyfriend. i will rotate this thread.
Sahukar dacoits comes to ranveer's home and ask about gunjan. They says, your wife has taken loan from sahukar and she didnt give it to him. Baldev says that she has taken any loan. baldev fights with dacoits and gets injured. It is gunjan's dream. ranveer reaches and ask from her, what happened? gunjan says to herself from one side that tell everything to ranveer and on another side, she says, i will accomplish my task by own. Chaiji comes and says, tomorrow is baldev wedding's haldi. Ranveer says, we should not talk on this matter in front of veera. i know there is nothing special happened on that
occasion
. Chaiji stops ranveer and veera comes and says, we all go on haldi. We should not run from our problem. Veera says to herself, if i want to stop this marriage then i should participate in this marriage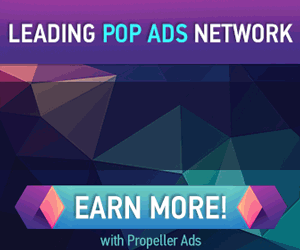 Bansuri ji says to
simran
mother, why will they come to my home and then she welcomes ratan parjai and chaiji. Ratan parjai says, we all come here to help you. Bansuri taunts that this program will happen only married woman.
Simran
mother show jewellery of
simran
. Veera reaches in program.
Bansuri ji says, come on veera, we have
forgotten
you. bansuri praise
simran
.
precap:- veera cut her chunni and trap
simran
in plan and says,
simran
will sew it. bansuri says, yes, it is so easy for her. Veera says, what kind of excuse will you say about your boyfriend..
Episode starts with bansuri conversation. She says, baldev has accepted this proposal very late but thank God, he has accepted it. Veera says, yes taiji, you are saying right.
Simran
show me your dupatta.
Simran
hide the bill of dupatta. Veera plans a trick and tear her dupatta then she says,
simran
it is your left
hand work
. Bansuri says, she will sew in front of everybody.
Simran
mother interrupts and says, it is not right. Here haldi program is going to be started and dulhan is sewing. bansuri then says, no problem putar, go inside and sew the dupatta. Veera says, i also come with you. Baldev confronts veera.
Simran
says to herself, if veera will know my plan then she will tell everybody.
Simran
mother says, i am going to take medicine then bansuri ji says to gunjan, go and put these jewellery inside the wardrobe. Gunjan then thinks about sahukar and steals the jewellery.
Bansuri ji comes and says, oye baldev putar, why are you so eager. Go and see lightening work will done or not. Bansari ji taunts to veera that you only want every thing prepared.
Simran
mother sew veera's dupatta.
Simran
says, why you have said to everyone that i know sewing. dont you know that how much time spent for choosing dupatta. As gunjan reaches in room,
simran
takes dupatta.
Simran
mother says,
simran
has done sewing on your dupatta. I am going in verandah. You chat with each other.
Simran
says, i will take care of baldev. Veera says, you will care of baldev, whom dont know how to do sewing.
Simran
says, i have done it only for others wellness.
veera says, what will be your new excuse for your boyfriend. NOw i will tell everybody about your boyfriend.
Simran
stops veera.
Veera says, what you thought that you will play with their feelings. You should shame on you.
Simran
says, please stop and tell everybody truth. I also want to see that what everyone will think. Do you think that they will throw me out. If you know everyone then why will you not forgery with me. Veera says, baldev will accept my feelings.
Simran
says, baldev will not accept it. Whole pind is not accept your wordings.
Simran
says, you have only three days left, you do anything you want and after 3 days, you will just throw flowers on me. Veera says, we will leave everything on time, whether you will run or else marry. Gunjan feels guilty about stealing jewellery. Gunjan says, may i say something to ranveer then she again thinks that he will hate me if he will know it. Biji and chaiji
does
conversation about stealing. Gunjan thinks that i will sell jewellery, no one will doubted me, gunjan says sorry to God. Veera feels guilty that she has told everything to
simran
then she thinks that she should tell everything to baldev, i know she will angry with me but accept my wordings. I will go at home.
Precap:- Ratan parjai says, that veera should not allowed in marriage. Veera says, it was just
simran
plan. Veera calls baldev.